isel Germany AG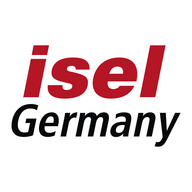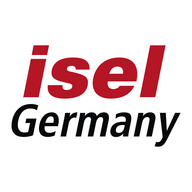 isel Germany AG from Eichenzell:
isel Germany AG - WIR HABEN DIE LÖSUNG!

Als Hersteller & Lieferant von CNC-FRÄSMASCHINEN, CNC-SONDERMASCHINEN, WASSERSTRAHLSCHNEIDMASCHINEN, LASERANLAGEN, MECHANISCHE KOMPONENTEN und SOFTWARE für CNC Fräsmaschinen finden wir eine Lösung für Ihre Anforderungen.

isel Robotik: Innovative Robotertechnik für Wafer Handling
Robuste und langlebige All-in-One-Lösungen, kundenspezifische Fertigungen, eine umfassende Projektbetreuung und ein hervorragendes Preisleistungsverhältnis: Für Erstausrüster der Halbleiterindustrie ist die isel Germany AG der perfekte Robotik-Partner.

Die isel Germany AG steht für

... clevere, kostengünstige Lösungen
... internationale Präsenz
... jahrelange Erfahrung
... kostenlose Hotline
... individuelle Automatisierungslösungen mit Standardkomponenten
... kurze Lieferzeiten für Sonderlösungen

Mr Andreas Trabert
Bürgermeister-Ebert-Strasse 40
36124 Eichenzell
Germany
Hessen
---
further legal information
Angaben gemäß § 5 TMG:

isel Germany AG
Bürgermeister-Ebert-Strasse 40
36124 Eichenzell
Vertreten durch:

Vorstand:
Hugo Isert
Werner Kister

Aufsichtsrat:
Gunter Zumpf
Lars Rohrlack-Soth
Marcus Walter-Krisch
Kontakt:

Telefon: 06659 / 981-0
Telefax: 06659 / 981-776

Registereintrag:

Eintragung im Handelsregister.
Registergericht: AG Fulda
Registernummer: 5468
Umsatzsteuer:

Umsatzsteuer-Identifikationsnummer nach §27a Umsatzsteuergesetz:
DE198999122
Redaktionell Verantwortlich:

isel Germany AG
Andreas Trabert (Vertriebsleiter)
Bürgermeister-Ebert-Straße 40
D-36124 Eichenzell
Discover more used machines
This dealer has been successfully verified and was awarded the Machineseeker Trust Seal.
Current classifieds & top offers:
Send inquiry to isel Germany AG:
More classifieds & machinery offers:
---
---
---
---
---
---
---
---
---
---