Alcon Srl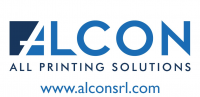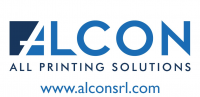 Alcon Srl from Rome:
More than 20 years ago, when in 1991, thanks to the overhauling department know how, with the installation of important perfect binders and finishing equipment, our Company have improved the revenues with trading and exporting department.
The experience as reliable installer to the major Groups in the Grafic art field, made our Company a good partner for purchasing of important Web printing lines.
Know how and stable relations with customers, characterize us in the printing industry, full of many competitors, as the best Company able to find an answer in the remarketed equipment.
Our Company also can assist for dismantling, assemebling, transportation, maintenace and overhauling of each kind of machines, from printing to post press and web press.
Alcon Holding has a dynamic relation, always turned to customers' needs.
Mr Alcon Srl
24 Largo Rodolfo Lanciani
00162 Rome (Rm)
00162 Rome
Italy
---
further legal information
Discover more used machines
Current classifieds & top offers:
Send inquiry to Alcon Srl:
More classifieds & machinery offers:
---
---
---
---
---
---
---
---
---
---
---
---
---
---
---
---
---
---
---
---
---
---
---
---
---