AWM-Precision GmbH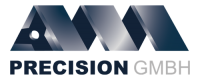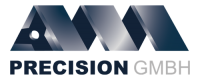 AWM-Precision GmbH from Ludwigsfelde:
Unsere Firma beschäftigt sich mit dem Kompletten Ablauf
Maschinen Beschaffung
Kontrolle Überprüfung
Gewährleistung
Montage vor Ort
Versand Weltweit
Verzollung und Montagen in Russland
Mr Ilja Arnold
Genshagener Str. 27 7A
14974 Ludwigsfelde
Germany
Brandenburg
---
further legal information
AWM-Precision GmbH

Genshagener Str. 27 14974 Ludwigsfelde

Geschäftsführer: Herr Ilja Arnold

USt-IdNr.: DE312793309

HRB: 30034P Amtsgericht Potsdam

Steuernummer: 050/105/05730
Discover more used machines
This dealer has been successfully verified and was awarded the Machineseeker Trust Seal.
Current classifieds & top offers:
Назначение: Данный станок предназначен для правки и профилирования шлифовальных кругов разных видов и конфигураций. Технические характерист ...
Send inquiry to AWM-Precision GmbH:
More classifieds & machinery offers:
Назначение: Данный станок предназначен для правки и профилирования шлифовальных кругов разных видов и конфигураций. Технические характеристики: Максимальный диаметр алмазного шлиф......
---