Trustbid Sp. z o.o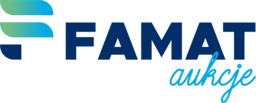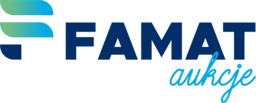 Trustbid Sp. z o.o from Warszawa:
Szanowni Państwo,

spółka TRUSTBID powołana została przez znane na rynku leasingowym firmy SKUZAR i FAMAT SERWIS w celu uzupełnienia zakresu świadczonych przez nie usług.

Spółka Skuzar to kompleksowe zarządzanie należnościami od 2014 roku. Usługi, które dostarczamy, pozwalają klientom na indywidualnie kreowanie i ustalanie zakresu działań. Nasze doświadczenie umożliwia zarówno dostarczanie podstawowej usługi w zakresie windykacji, jak również szeregu usług okołowindykacyjnych.

FAMAT powstały w 2007 roku jest profesjonalnym partnerem w zakresie demontażu, transportu i przechowywania przedmiotów poleasingowych. Dysponujemy specjalistycznym sprzętem do transportu ponadgabarytowego oraz parkingiem o powierzchni 80.000m2 i magazynem o powierzchni 10.000m2. Naszą silną stroną jest ogromne doświadczenie zespołu techniczno-transportowego.

Posiadając wieloletnie doświadczenie na polu usług windykacyjnych i transportowych świadczonych dla największych Klientów w Polsce postanowiliśmy powołać podmiot zajmujący się sprzedażą poleasingową.


Trustbid to portal aukcyjny łączący oferty sprzedaży aktyw poleasingowych z poszukującymi pojazdów transportowych oraz maszyn i urządzeń. Można na nim licytować się z innymi o interesujące produkty i przebijać oferty lub szukać ogłoszeń z możliwości aukcji Kup Teraz.

Oferujemy ogłoszenia w podziale na 2 kategorie główne: Maszyny oraz Transport.

W maszynach znajdziemy:

• Budowlane

• Rolnicze i leśne

• Przemysłowe

• Wózki widłowe

• Inne (np. medyczne)


W transporcie znajdziemy :

• osobowe

• ciężarowe i dostawcze

• naczepy i przyczepy

• autobusy

• motocykle


Aby brać udział w Aukcjach należy założyć Konto, które zostanie zweryfikowane przez nas, a następnie umożliwimy możliwość składania ofert. Więcej informacji możesz sprawdzić w zakładce FAQ.

Mr Michał Zarzycki
Ul. Świętokrzyska 30 / 63,
00-116 Warszawa
Poland
---
Discover more used machines
Current classifieds & top offers:
Send inquiry to Trustbid Sp. z o.o:
More classifieds & machinery offers: